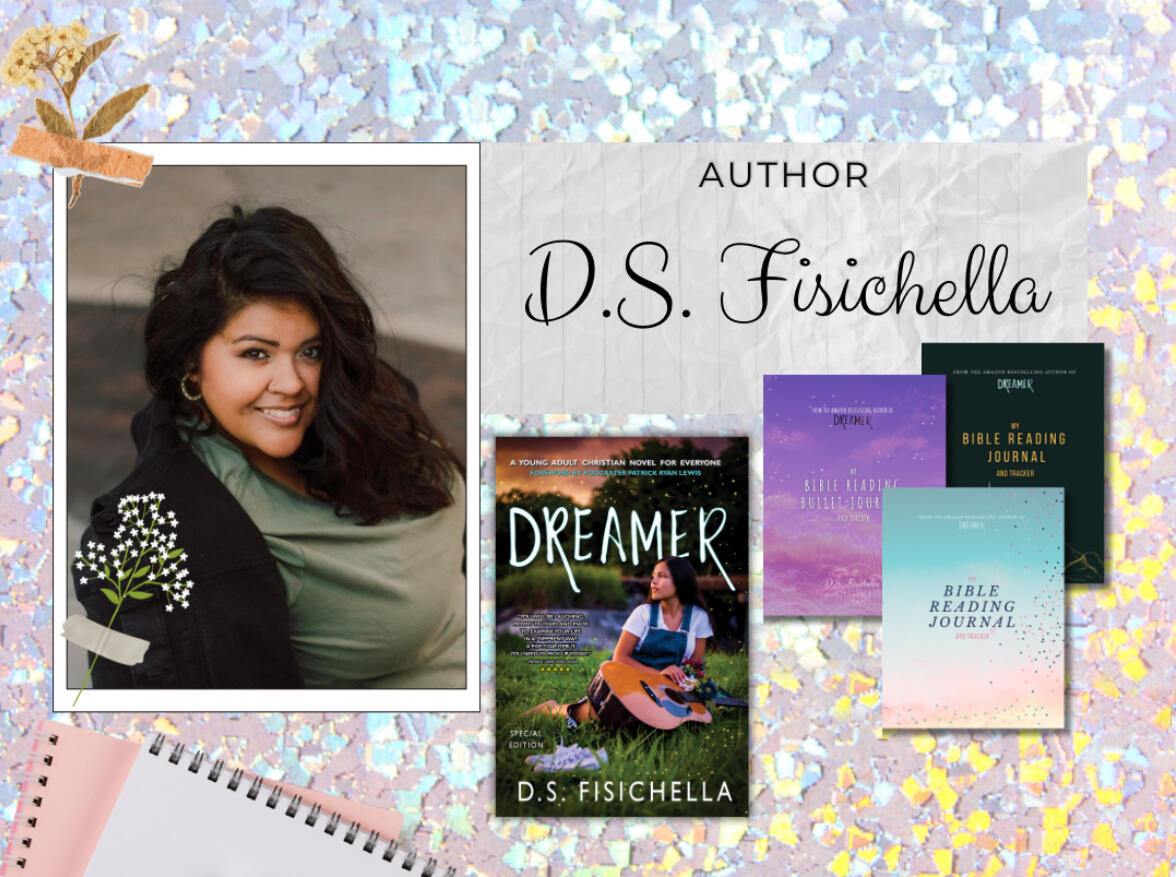 Hi, I'm D.S. Fisichella
Award-Winning Poet and Bestselling Author of the YA fiction novel, "Dreamer."
•••The Lord is Great and greatly to be Praised!•••
Dreamer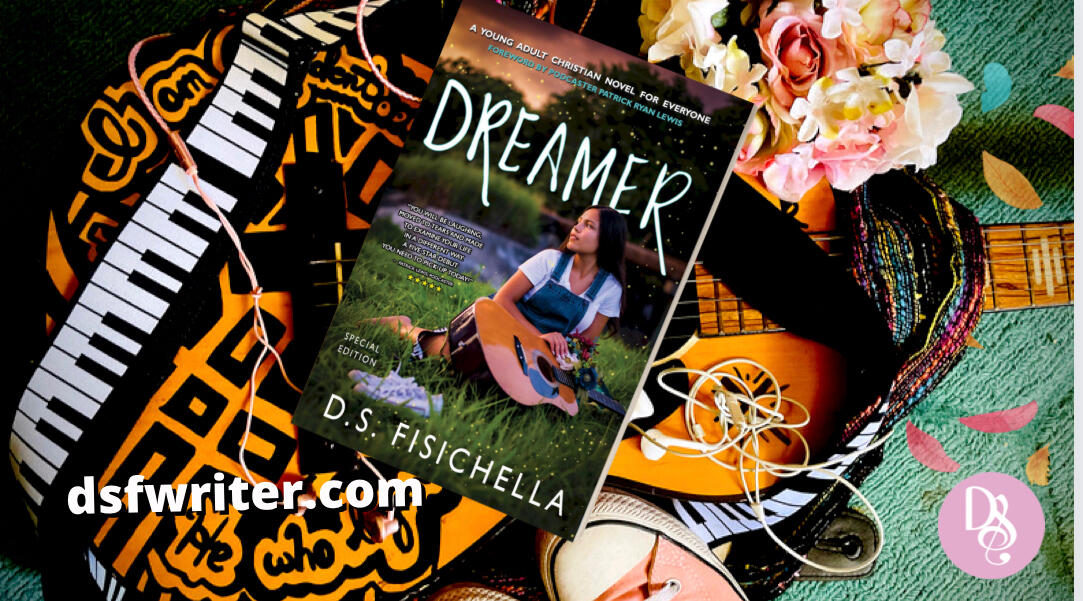 ⭐️⭐️⭐️⭐️⭐️
Dripping with vivid details, this book sucked me in and kept me engrossed till the end. Try it and you'll see why.
-A. West, Author
⭐️⭐️⭐️⭐️⭐️
"Such a well written YA novel that had characters with so much depth and soul!" -Christina Hill, Author
---
On her thirteenth birthday, Elleni Salgado lost her childhood friend to a devastating tragedy. The years have passed and despite the gaping hole of loss in her heart, Elleni seems to have found comfort in her hilarious Hispanic family, a wacky southern counselor, and her faith in Christ.Now a talented songwriter on the verge of seventeen, Elleni is plagued by nightmares which send her running to "The Spot," her childhood haven. It is there that she unexpectedly meets the handsome Julian Rossi, a young drug dealer convinced he has no reason to live.When Elleni's youth group makes plans to embark on a road trip to Grace Place Camp, one state away, she thinks it the perfect place for Julian to find the answers he's been looking for. But she will have her own truth to dig up, a secret that, until now, she thought had been buried four years ago...along with her best friend.
⭐️⭐️⭐️⭐️⭐️
I'm not a regular reader of Christian literature, but I enjoyed this one. I think fans of the genre will really like this book and have a great time reading about Elleni and Julian's relationship as they both learn how to face both their pasts and their futures."
-Marissa Lete, Author of the Echoes Trilogy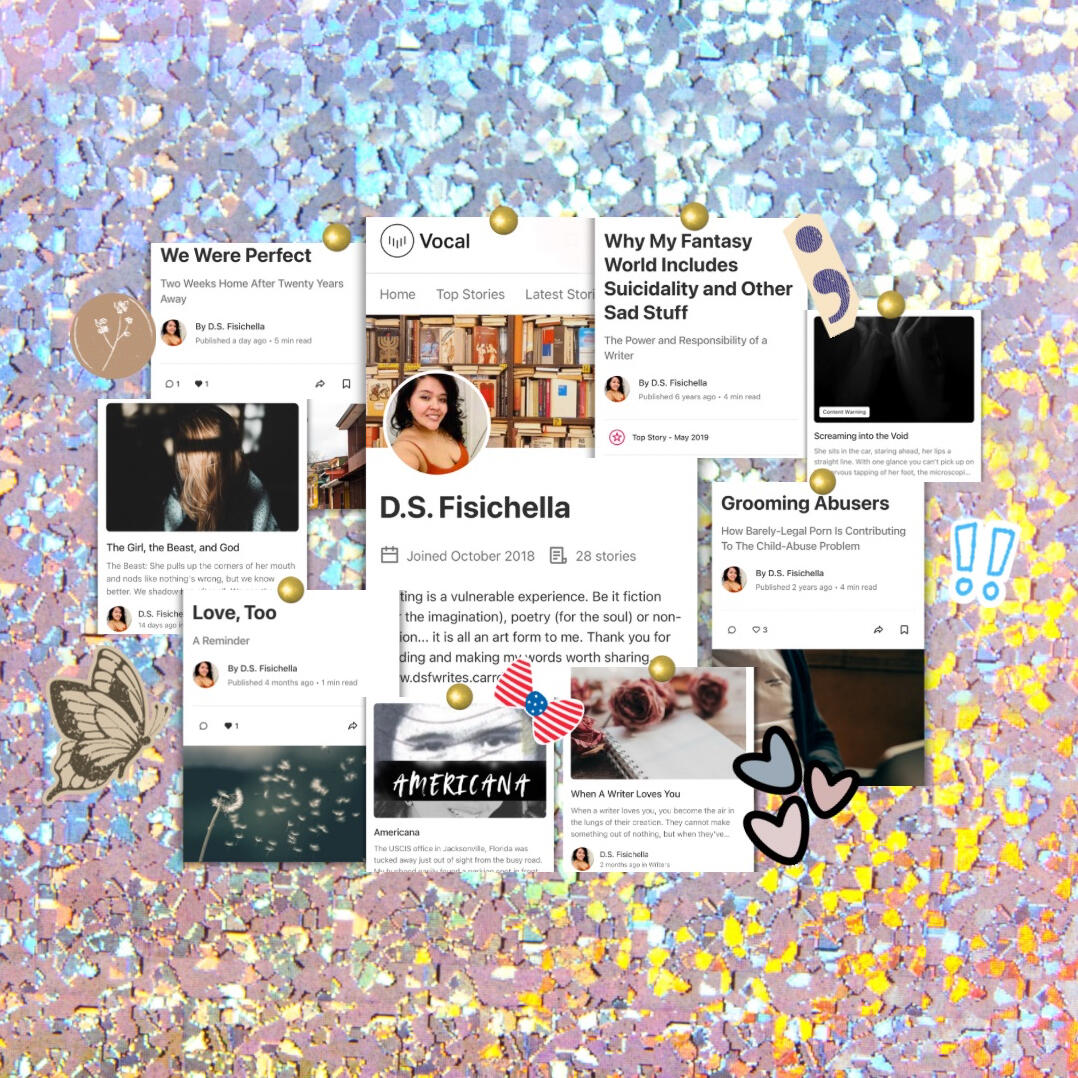 © D.S. Fisichella. All rights reserved.